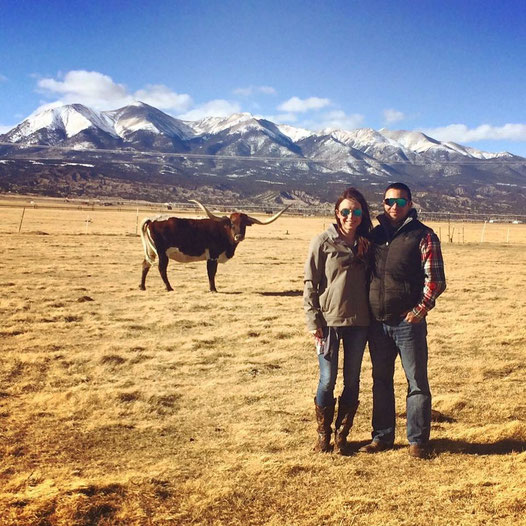 HSB Longhorns calls home, eastern Montana, where you will find a higher population of cattle than people. The beautiful rolling prairies provide miles of view behind our longhorns. When you hear people refer to Montana as Big Sky Country, they aren't kidding, there are skies as far as the eye can see!
HSB Longhorns began when you couldn't convince one of us to change her way of country life and the other one wanted a challenge and something unique in the cattle business. It all began after Matt asked the question, "What do you think about buying some Texas Longhorns?" and basically he meant, "Hey, I already bought some Texas Longhorns so I hope that is okay!"
HSB Longhorns is focused on raising top pedigrees with excellent horn growth, noticeable color and markings and a nice conformation. We look forward to many years of growth in the Longhorn industry.
Please check out our cows and feel free to contact us with any questions!